Try The Preferred Tooth Replacement Option
---
If you're missing one or more teeth, you may be having a hard time biting and chewing. While the resulting dietary limitations may be frustrating, this feeling can be overshadowed by the embarrassment you feel whenever you speak or laugh. Tooth loss can also cause your jawbone to shrink, changing your distinctive facial shape and making you appear older and unhealthy. The Sapphire Family Dentistry team can restore your oral health, smile aesthetics, and dental function for many years to come with dental implants in Richmond, TX!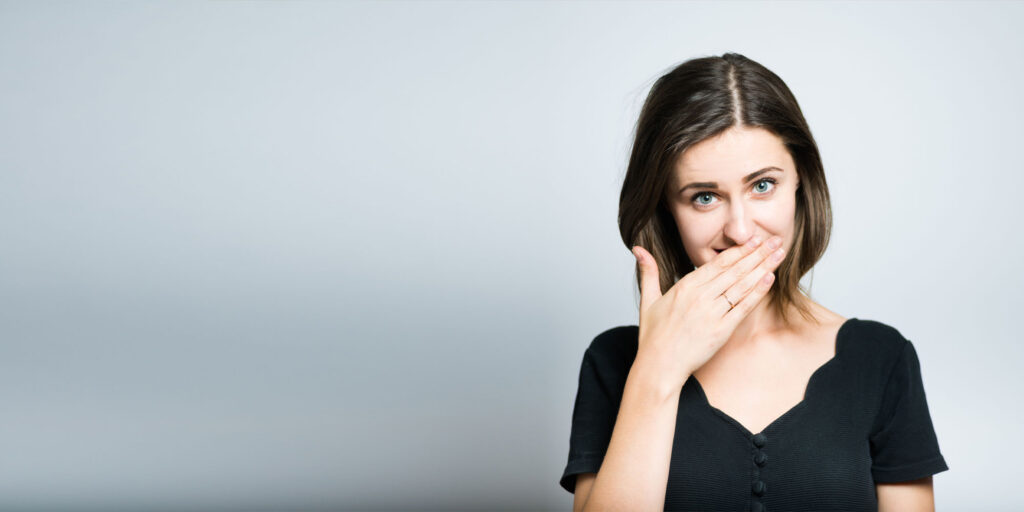 Dental implants have three components—screw-like post, abutment, and restoration—that replicate the function and appearance of natural teeth. Anchored in your jawbone, dental implants can support single crowns, a dental bridge, and full arch solutions, including implant supported dentures and full mouth dental implants. Our team, led by Dr. Hoang Doan and Dr. Johnny Trinh, place and restore dental implants here in one office, saving you a trip to a specialist. Throughout the process, we leverage advanced technology and high-quality materials to ensure lasting performance from your dental implants. We'll help return you to a life of health, function, and confidence with your new teeth! To give you greater peace of mind, we offer a one-year warranty on crowns and dentures and a two-year warranty for dental implants.
Make Dental Implants Your First Choice

---
Dental implants are made up of three components—post, abutment, and restoration—that mimic the function of natural teeth. Secured in your jawbone, dental implants are one of the most versatile tooth replacements available, able to replace any number of missing teeth. This permanent solution requires the precision of a skilled implant dentist and advanced surgical technology to optimize the outcomes of your treatment and its long-term success. Our team routinely provides dental implant treatment across a variety of cases, leveraging state-of-the-art technologies and high-quality materials for best results. With our expertise, we can help you experience a life of health, function, and confidence with dental implants in Richmond,
---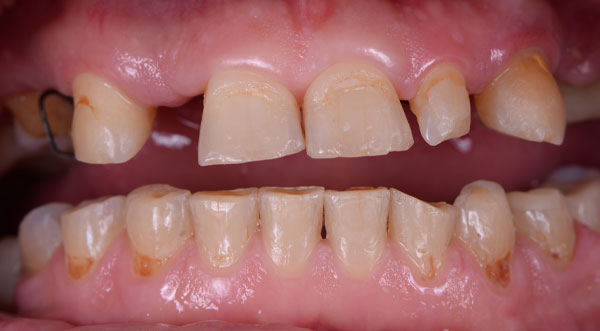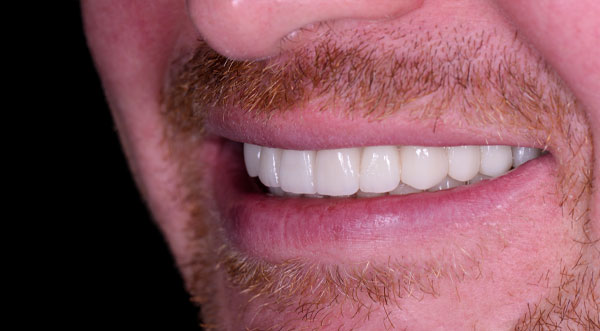 Your Custom Dental Implant Options
---
Dental implants can support a single dental crown or a dental bridge to replace one or more missing teeth in a row. Dental implants can also be used to increase the stability of a modified denture, which snaps securely to the implants placed in the jawbone. For patients with many or all missing teeth, dental implants can permanently support a full, fixed bridge of artificial teeth. This solution makes it possible to eat any type of food with life-like, strong teeth. In all cases, dental implants improve your ability to eat comfortably, feel confident in a complete smile, and live an overall healthier and better quality of life.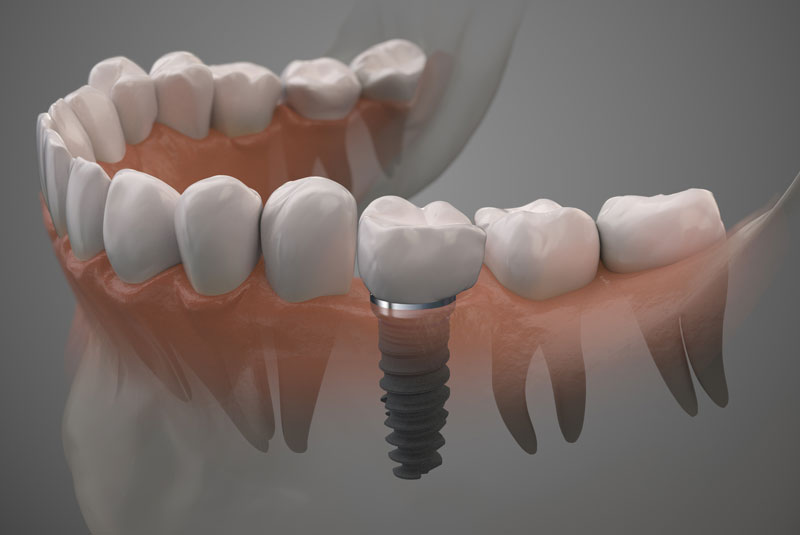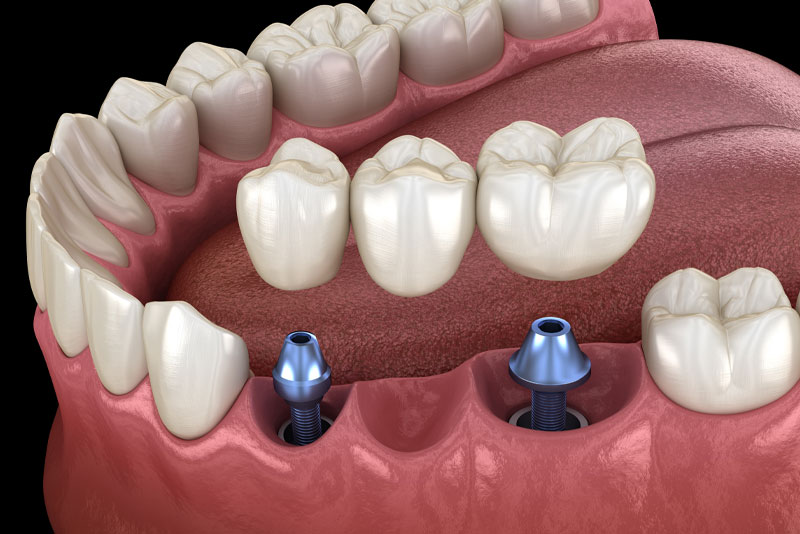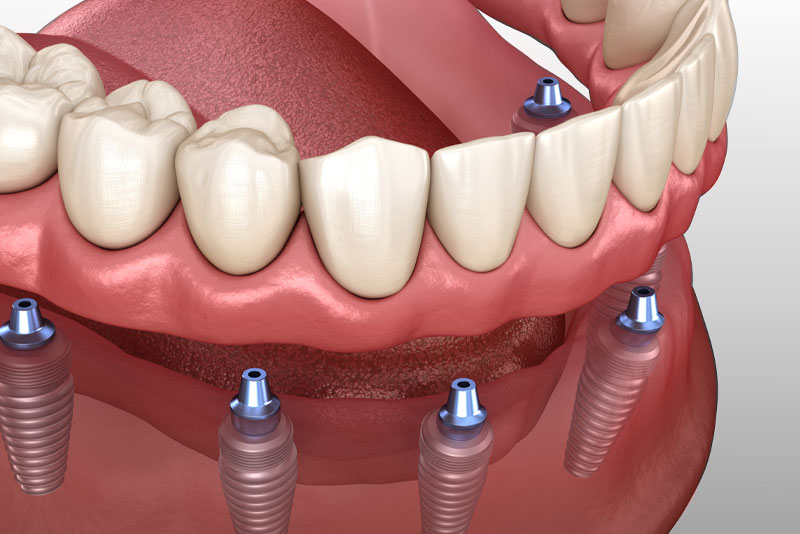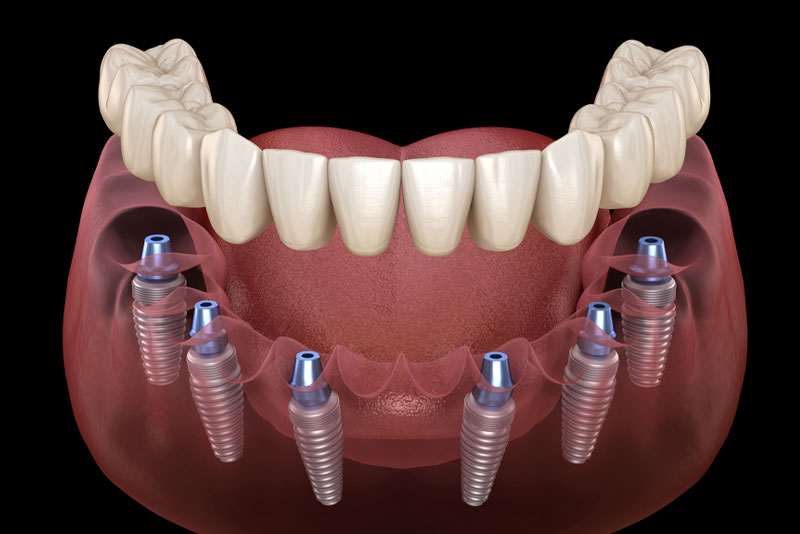 A Dental Implant Solution Customized To Your Needs
---
At Sapphire Family Dentistry, we personalize your dental implant treatment to your specific oral health needs and smile goals. We begin by giving you an in-office or virtual consultation, reviewing your dental and medical history, collecting detailed images using our 3Shape intraoral scanner and cone beam CT (CBCT) scanner, then we customize a treatment plan. If your condition dictates tooth extractions or bone grafting, we can determine whether we can complete these during the same surgical visit as your dental implant placement or if they will need to be done beforehand. Our team is equipped to perform complex procedures such as sinus lift after jawbone recession and ridge split to make the bone wide enough to hold implants. When you return for surgery, we'll make you relaxed with oral sedation, nitrous oxide, or both. These will keep you pain-free throughout your procedure. During surgery, we used guided technology to place each implant post in precisely the right location in your jawbone, avoiding nerves and ensuring a secure fit and natural aesthetics. We may also be able to give you a temporary restoration or bridge at this same appointment. This will enable you to eat comfortably and smile confidently while your surgical site heals—a process that typically takes three or more months. Once your implants are fully fused with your jawbone, you'll come back for your permanent restorations. Take care of your dental implants and they can last you decades!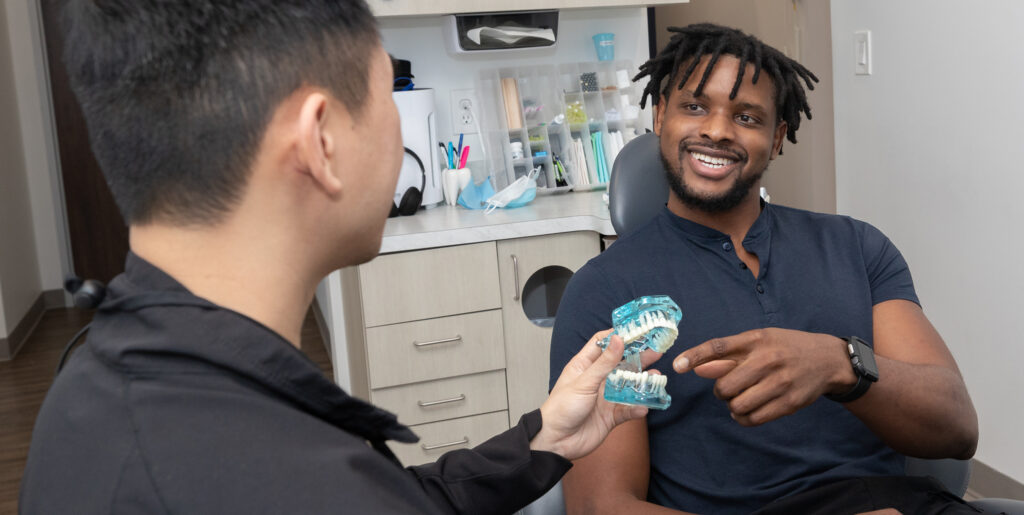 Why Choose Dental Implants?
---
Dental implants offer many advantages over other tooth replacement options. Unlike dentures, which can slip out of place, dental implants are secured in your jawbone and act as artificial tooth roots that won't let your teeth slip. With them in place, you'll regain 99% or more of healthy biting and chewing power. Dental implants also don't rely on the presence of other teeth, as dental bridges do, meaning you can get them even if you have no teeth left at all! They keep your jawbone healthy as well, preventing recession and the aged appearance that goes with it. These advantages put dental implants in high demand among qualified patients.
The Benefits Of Dental Implants, At A Glance
---
Restored dental function and aesthetics
Greater self-confidence
A more satisfying diet
Better overall health
An improved quality of life
Putting Dental Implants Within Your Budget
---
A life-changing solution, dental implants have a higher initial cost than other tooth replacement methods. But as the benefits above illustrate, they're worth it! We also do everything we can to put dental implants within your budget, so you can experience their transforming effects for yourself. We accept dental insurance, and also offer in-house and third-party financing options through leading financing companies that enable you to split your cost of treatment into affordable monthly payments. Let's discuss how we can get you the smile you desire—and deserve!
Our Patients Tell The Story Best
---