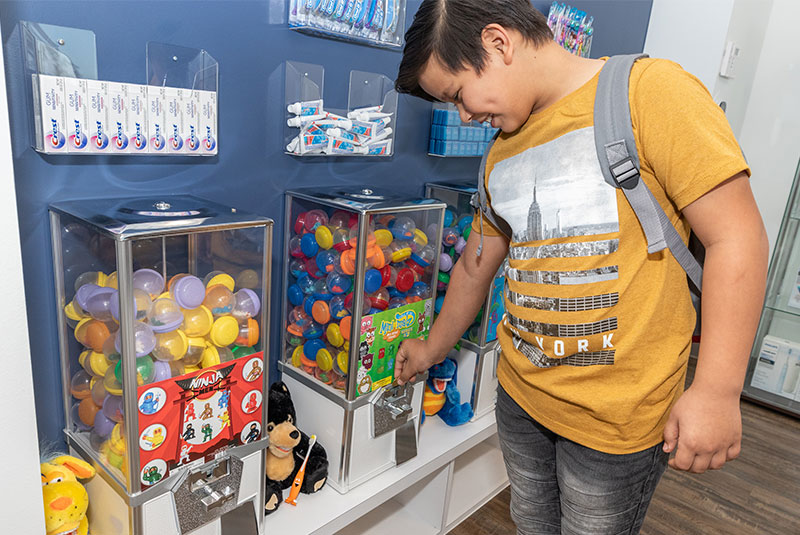 The Importance Of Experience
Experience is an important word to us here at Sapphire Family Dentistry. Our two doctors, Dr. Hoang Doan and Dr. Johnny Trinh, are both highly trained general dentists qualified and equipped to provide you with a wide range of essential dental services. Beyond skill, we offer an experience that no other dental office can match beginning the moment you walk in the door, from our waiting room amenities to our exam room technology. No other new patient consultation in Richmond, TX is comparable. We'd like to briefly walk you through our process right now.
Come In, We're Open
It's our goal to never keep patients waiting very long. That said, on the chance you may have to wait a short time for your appointment, or you're early, we invite you to relax with our waiting room amenities. Help yourself to some complimentary coffee or other refreshments while your children enjoy a dedicated kids' area with videos, toys, educational tools, and more.
New Patient Consultation
Once you meet with Dr. Doan or Dr. Trinh, you may be surprised by how approachable and reassuring a dentist can be. Since you're a new patient, we'll talk to you about your dental history and find out if you have any current concerns about your dental health. We'll give you a thorough dental exam, which includes x-rays as well as a non-invasive oral cancer screening. In most cases, we'll then perform a routine teeth cleaning. After your exam, we'll discuss our findings and develop a treatment plan for you. If your dental health is good, that plan may just mean scheduling your next routine visit. If your teeth need some work, you might be happy to learn that we stand by our work with warranties on most restorative options!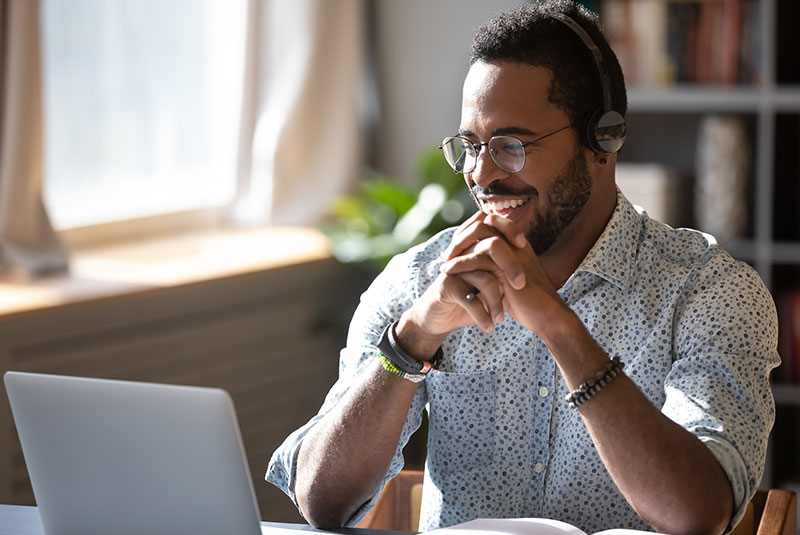 Virtual Consultation
We understand that sometimes an in-person visit to the dentist isn't always the best option for some people. Though all treatments require you to come to the office, we do offer virtual consultations via online video apps as well. These are convenient ways to get help if you have a current dental concern that doesn't require dental technology for treatment, have a busy schedule, or wish to limit your contact with others for health reasons. Ask for more details about virtual consultations.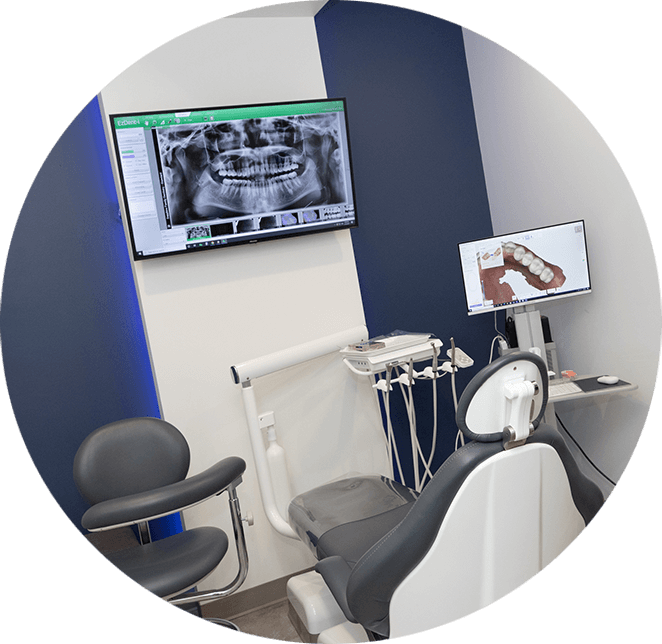 But There's More
We keep you comfortable a number of ways during treatment. Our reassuring manner is one way. Our minimally invasive technology and sedation options are others. There's something else you'll notice when you come in for your new patient consultation: The extra touches we provide for your comfort while you're in the exam room chair, such as noise-canceling headphones, ceiling-mounted TVs, and neck pillows. We don't just look after your dental health—we pamper you!